In this article, we will look at some of the most important terms related to email marketing so that you can better understand the differences and read about each of the concepts that are relevant to this industry.
This is not an overly long article, and all the concepts will be summarized so that you can focus only on what is important to you.
You will see that some of the concepts are pretty similar, although with slight nuances.
You will even see that some of them can be used interchangeably without too many problems.
Let's start with the most basic one.
· Email
An email is an electronic message that is the digital version of the letters on paper, sent by your country's postal service.
It allows communication between a sender and one or more receivers in a convenient, immediate, and private way.
It is also sometimes used to refer to an email account or address, i.e., the mailbox to which messages can be sent.
· ESP
An ESP is an email service provider.
Under these strange acronyms are companies you are undoubtedly familiar with, such as Gmail, Outlook, or Yahoo!
It is these companies that allow you to create email addresses, and they also offer options for creating, sending, and receiving emails.
We have other explanatory articles on this topic.
· Email Client
These are the applications that work with the services offered by an ESP.
You can understand them as an interface between the servers and the users, designed to help you manage your emails, so you can compose new messages, receive emails, reply to them, delete them, etc.
These are applications that are not intended for mass mailing campaigns, although you can send more than one email at the same time, adding other addresses in copy, the number of emails will be very small when compared to an email marketing service. Keep in mind that ESPs also have limitations in the number of emails allowed.
The use of such systems will be limited to sending and receiving personal emails, or for companies that don't have to send many messages per day.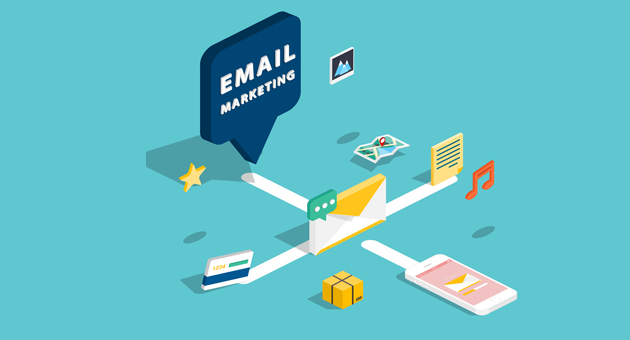 This is the general term used to cover all marketing actions that use email as a means of communication.
We can include in this concept newsletters, mass mailing campaigns, or transactional emails.
It is not the same thing to send a mass mailing to 20000 contacts as to send a transactional email to try to recover an abandoned cart in your virtual store.
These are different actions, but both make use of email as a medium and, therefore, we could include them in an explanation of the meaning of email marketing.
Email marketing is a low-cost and efficient marketing tool since it is considered a direct and private channel.
Unlike other tools, which are subject to a broader range of external action and influence, the contact between the company and the subscriber is personal and private; you are talking directly to your customer (without any kind of noise or interference).
This is one of the most determining factors of its effectiveness.
In terms of cost, it is also generally lower than other tools, among other things, because it is not affected by the actions of your competitors, as is the case with ad campaigns based on auction systems.
· Email marketing software
There are many email marketing tools on the market.
Their most basic function is to allow you to:
Manage your email list,
Prepare the design of your bulk mailing campaigns or newsletters,
Send a newsletter,
Manage possible errors, unsubscribes, etc.
And offer you statistics.
Depending on the tool you choose, you can count on even more features, for example, in the case of Mailrelay, you can see all the features of our email marketing software on our website.
Unlike email clients, email marketing tools don't allow you to receive or manage the replies to the e-mails you send.
Some useful information that good email marketing software can offer you:
► Open rates
This is the number of emails opened in relation to the total number of emails sent.
It is a metric or statistic that has traditionally been used to evaluate the results of email marketing campaigns.
However, it is data that is not experiencing its best moment due to the restrictions imposed by many ESPs and intermediaries, so the information offered is often not as complete or not always available.
Instead, it is more efficient to evaluate results based on other data, such as click-through rates.
► Click-through rate
This information relates to the number of clicks on the links you included in the email.
This is relevant information that will also help you better understand the interests of your subscribers
· SPAM
Unwanted emails, i.e., emails that you receive without having requested information, often without knowing the sender.
This is a practice penalized by ESPs, which try to limit and block this type of email wherever possible.
· Mailing lists (contact databases)
This term refers to the contact list, the email addresses of your customers or leads. It is this list of emails that we will import into the email marketing tool to send a newsletter. In its most basic format, this list will contain only emails, however, it is also possible to include other data:
Name
Phone number
Address
Preferences
– Mass mailing or bulk mailing
We often confuse email marketing with bulk mail or mass mailing campaigns.
Although they are used interchangeably, mass emails or bulk mailings are campaigns sent to a large number of contacts at the same time.
Typically, these messages are promotional in nature, that is, they are created with the objective of selling a product or offering a service.
One aspect that needs to be addressed is the issue of consent and permission.
Even if we are sending a mass mailing campaign to thousands of contacts, it is necessary to have the permission of all of them.
That is, that at some point, these contacts have actively requested to receive information from us.
If we don't do that, we run the risk of being considered as spam.
We have to be careful about this as it can affect the domain's reputation and with it, the delivery rate of the next emails.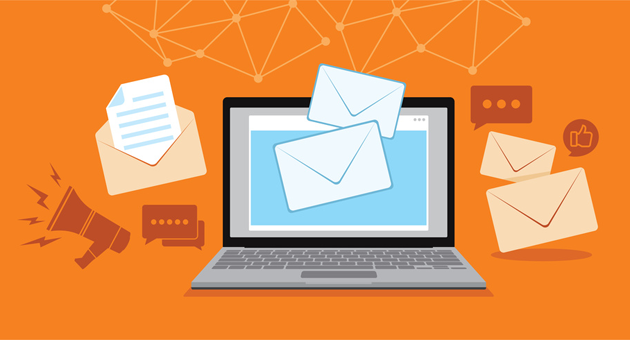 · Newsletters
These messages can also be considered a type of bulk mailing campaign; however, there is one main difference, the purpose of the email.
In this case, the purpose is more informational than promotional.
An example of this type of email can be found in the messages sent to an email list with the latest articles from your blog.
This type of campaign can be created with several goals in mind.
– Increase brand or product visibility.
– Get traffic and visits to your blog
– Maintain the interest of potential customers
In summary, although it is informative in nature, we are actually working with a medium and long-term sales strategy.
· Transactional Emails
Another strategy encompassed in email marketing is the use of transactional emails, although in this case the messages are sent individually to each customer.
They can have different objectives, either informative or promotional:
Inform about user registration
Recovery emails for abandoned shopping carts
Or password recovery
To inform about the status of an order
Or even to deliver a discount or a lead magnet.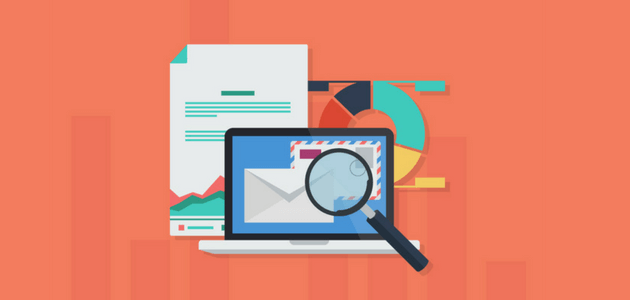 · And we are ending this email marketing glossary
With this brief glossary, I think we have covered the most important concepts with which you can get an idea about the most used terms in marketing, to better understand any related content or article.
I hope you enjoyed it and, above all, that you will find it useful.
Translated by Micheli.
The post Basic email marketing glossary appeared first on Mailrelay.