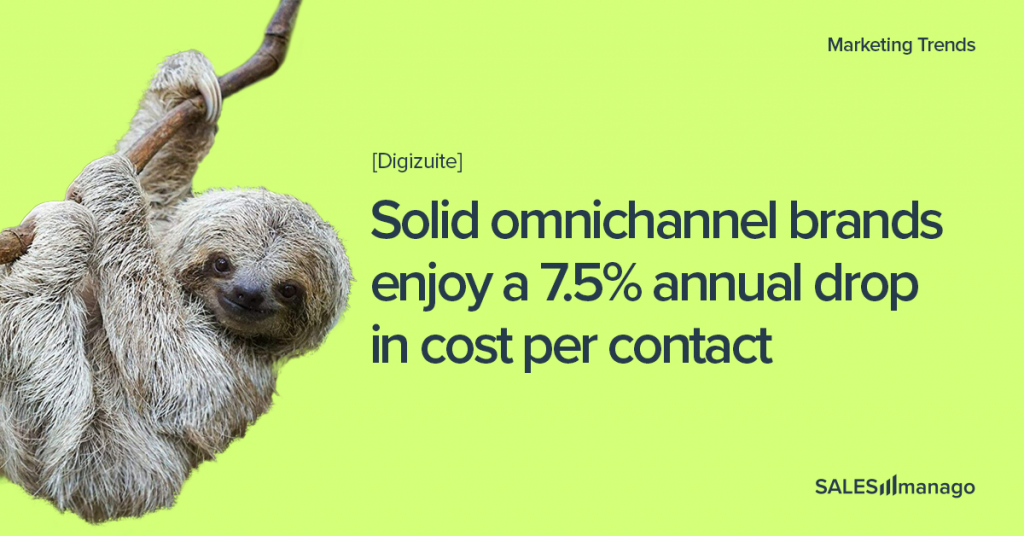 Convenience is innate in eCommerce and one of its key advantages. After all, it all started with the possibility of diving into a shopping frenzy without leaving home. Thus, the natural evolution of ambitious eCommerce is to be the most convenient online shopping experience possible. How can we stay ahead of the competition? We identified the five most obvious and important pillars of online shopping convenience.
Delivery options, omnichannel communication, frictionless eCommerce, social media presence, and entertainment as a part of the shopping experience – improvement in these areas may lead you to some quick yet significant wins.
Here are some tips on what you can implement through eCommerce to enhance customer convenience and make shopping a more enjoyable and smooth experience.
More delivery options
Buy online, pick up in store (BOPIS)
The Shopper Experience Index found that shoppers' biggest pain points in online and offline shopping are long checkout lines in-store and slow online order fulfillment. BOPIS is the solution to these issues. In fact, 50% of consumers base their shopping decisions on whether they can buy online and pick up in store or not.
Buy online pick up in store (BOPIS) is a popular delivery method in ecommerce that allows customers to shop online and then pick up their purchases in store. BOPIS eliminates shipping costs and wait time for home delivery, while also providing the convenience of online shopping.
BOPIS can benefit both retailers and customers. Retailers can save on shipping costs, reduce delivery times, and increase foot traffic to their stores. Customers can save on shipping costs and receive their purchases faster than with home delivery. Overall, BOPIS is a convenient delivery option that offers customers more control over their online shopping experiences while also benefiting retailers.
BOPIS has already been embraced by major retailers like Target, Walmart, Home Depot, and Tesco. This year, 90% of retailers are expected to offer BOPIS, according to Digital Commerce 360.
Carside delivery
Carside delivery is a fulfillment option for customers who place an order online and have their purchases brought out to their vehicle at the retailer's location. This option meets consumers' need to research and purchase products online but still pick them up without paying shipping fees.
With carside delivery, customers can typically select a specific pickup time slot and then park in designated spots at the retailer's location. When they arrive, they notify the retailer via phone call or an app that they have arrived and are ready for their orders. A store associate then carries the order out to the customer's vehicle, verifies their identity, and places the items in the car trunk or back seat.
Carside delivery has become increasingly popular due to COVID-19, as many customers sought contactless pickup options to minimize the risk of exposure to the virus. Curbside orders increased 208% during the pandemic, and those numbers show no signs of slowing down. About 59% of customers say they are likely to continue curbside pickup after the pandemic.
Omnichannel communication
Brands with top omnichannel customer engagement see a 9.5% yearly increase in annual revenue, compared to 3.4% for poor omnichannel brand strategies. Furthermore, research has confirmed that solid omnichannel brands enjoy a 7.5% annual drop in cost per contact.
Omnichannel communication means using multiple channels to communicate with customers and provide a seamless, consistent experience across all touchpoints. This includes channels such as email, social media, live chat, SMS, web push notifications, and in-store interactions.
With omnichannel communication, customers can interact with a retailer or brand through whichever channel is most convenient for them, and the retailer can provide a unified and consistent experience across all channels. A customer might browse products on your website, receive an email with personalized product recommendations, chat with a customer service representative on social media, and then make an in-store purchase, all while receiving a seamless and consistent experience.
Omnichannel communication in 2023 is the way to go if you want to keep up with the competition, as customers expect to be able to interact with eCommerce on their own terms and through their preferred channels. By meeting this need, you can build stronger relationships with customers, strive to go a little bit further toward Customer Intimacy, and improve customer loyalty and satisfaction.
Frictionless commerce
The term frictionless commerce is used to describe a seamless online shopping experience. In short, it is the process of making a purchase as quickly and easily as possible for the consumer. This involves reducing the number of steps required to make a purchase, removing unnecessary information requests, and streamlining the payment process.
One of the most popular examples of frictionless commerce is Amazon's 1-click ordering. This feature allows customers to make a purchase with just one click without having to enter any payment or shipping information. It has been credited with driving significant growth in Amazon's sales and customer base.
Other examples of frictionless commerce include mobile payments, digital wallets, and one-click checkout. These convenient enhancements have made it easier for consumers to make purchases online, ultimately driving growth in the e-commerce industry. One, however, caught our attention some time ago, and it keeps booming!
Buy now pay later (BNPL)
Recent data show that 60% of people have tried a Buy Now Pay Later service.
BNPL is a payment option that allows customers to make purchases and pay for them at a later date. It is an alternative to traditional payment methods, such as credit cards and loans. BNPL services have become increasingly popular in recent years due to their convenience and flexibility. Consumers can make purchases without having to pay the full amount up front, making it easier to budget and manage their finances.
BNPL services work by partnering with eCommerce retailers to offer their customers a payment plan that allows them to pay for their purchases in installments. The payment plan usually includes an initial deposit followed by a series of payments over a set period of time. The service typically charges interest and fees, but these are often lower than those charged by credit card companies.
The choice of payment method is highly valued by your customers, and they will appreciate delaying payment a bit. But to fully benefit from the frictionless commerce idea, you can't forget about one thing…
Simple checkout
Don't lose out on CXM – streamline your cart process! One of the biggest mistakes online retailers make is ignoring the importance of a simple and hassle-free checkout experience. Your customers are ready to spend their money, so make sure they can do so with ease. Keep it straightforward and user friendly to boost your sales!
Social media presence
From 2020 to 2021 alone, the volume of consumers who preferred using social messaging for customer service jumped an impressive 110%.
Social media platforms can and should be used, first and foremost, to provide quick and easy customer service. By having dedicated customer service representatives who monitor social media channels, businesses can quickly respond to customer inquiries and complaints. This can help build trust with customers and ensure that they have a positive experience with your brand.
But it is called "social"—not "helpdesk"—for a reason. So, get social with your customers! Encouraging them to share their experiences with your products on social media can help build brand loyalty and trust. Sharing user-generated content can also promote your products to a wider audience and provide validation.
Overall, social media platforms can be used to provide convenience to customers in a number of ways. You can definitely leverage it to build stronger relationships with customers.
Entertaining eCommerce
Another trend booming in eCommerce now is gamification. Gamification takes traditional loyalty and reward programs one step further and helps brands and retailers get more customer attention and engagement.
According to Reflectdigital, 91% of UK consumers aged 16–24 would be open to playing games with brands, 84% would buy from a brand they enjoyed playing a game with, and 61% would keep buying from that brand.
One of the most popular forms of gamification is prize wheels. A brand or retailer sends a consumer an email or shows them a pop-up with a wheel on it. The customer then spins the on-screen wheel to reveal their discount code or a free item with purchase.
Another popular type of gamification is the point program. Point programs are similar to traditional loyalty programs but offer customers various other ways to get more points for certain behaviors, such as purchasing a specific product, leaving a review, or buying something on a particular day.
A well-known example of a point program is Starbucks Rewards. The brand encourages customers to return to the store by offering extra stars for a certain number of purchases per week, and stars add up to rewards.
Wrapping up
In 2023, joyful browsing of hundreds of products from the comfort of your couch is just the beginning of the customer experience in eCommerce. A seamless experience complete with convenient payment and delivery options is driven via your favorite channel. With a bit of fun, a calculated transaction turns into a more playful experience, making us forget that we're spending money. And we don't shop just because we want to spend money—we want our desired products; if we have some fun, especially in troubled times, it's a better experience.
In a more practical sense, the brand that is open to customers, reachable in communication channels the customers are used to using in everyday life, like social media, makes the retailer or brand just a bunch of friendly humans, eager to talk to you and help you on the spot, no problem. After years of hiding eCommerce behind one customer service phone line, where you always find yourself "4673rd in line," this is truly a breath of fresh air for customers.
All the trends and solutions described in this article seem small when considered separately. Together, they change the stressful situation of spending money on something you can't touch into a very human, enjoyable experience that offers trust and personal contact. This is probably the biggest value to aim for in planning convenience enhancements in your online store.